...Fetch Mommy the Advil.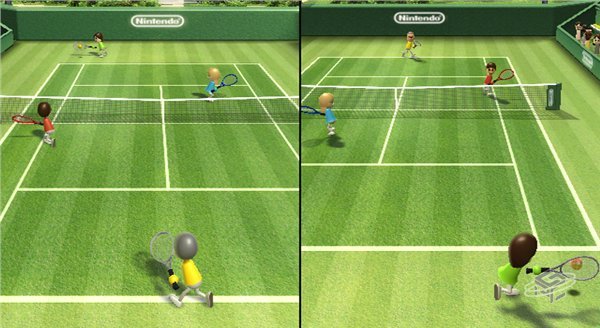 Yep, hubby and I broke down and bought a
Wii
last weekend. The kids' Playstation II died for good, so it was time to just pony up the dough. I'm glad I didn't get it at Christmas...we were able to pick one up for just $340 total, system, Wii sports, 2 other games, and 2nd set of controller & nunchuck. (Just strolled into our local Fred Meyer - no 5am queues for us!)
When the cranky kids were up taking naps yesterday, hubby and I decided to give a few games a twirl...see if we couldn't figure them out and help the youngest. We raced
M&M karts
(dude...don't buy that game, it's
hard
). We played tennis, opposing and same teams. We golfed. We bowled. We even played a little baseball.
Without realizing it, we'd spent almost 2 hours playing Wii! (And since we weren't interrupted with "mom, watcha doing?" questions, clearly the kids needed those naps)
Know what happens when you take two 30-something people, make them shovel mulch for 2 hours...then stick them in front of a Wii for 2 hours the next day?

Advil please!